Plaza Mariachi Events
Thursday, October 12 - Thursday, October 12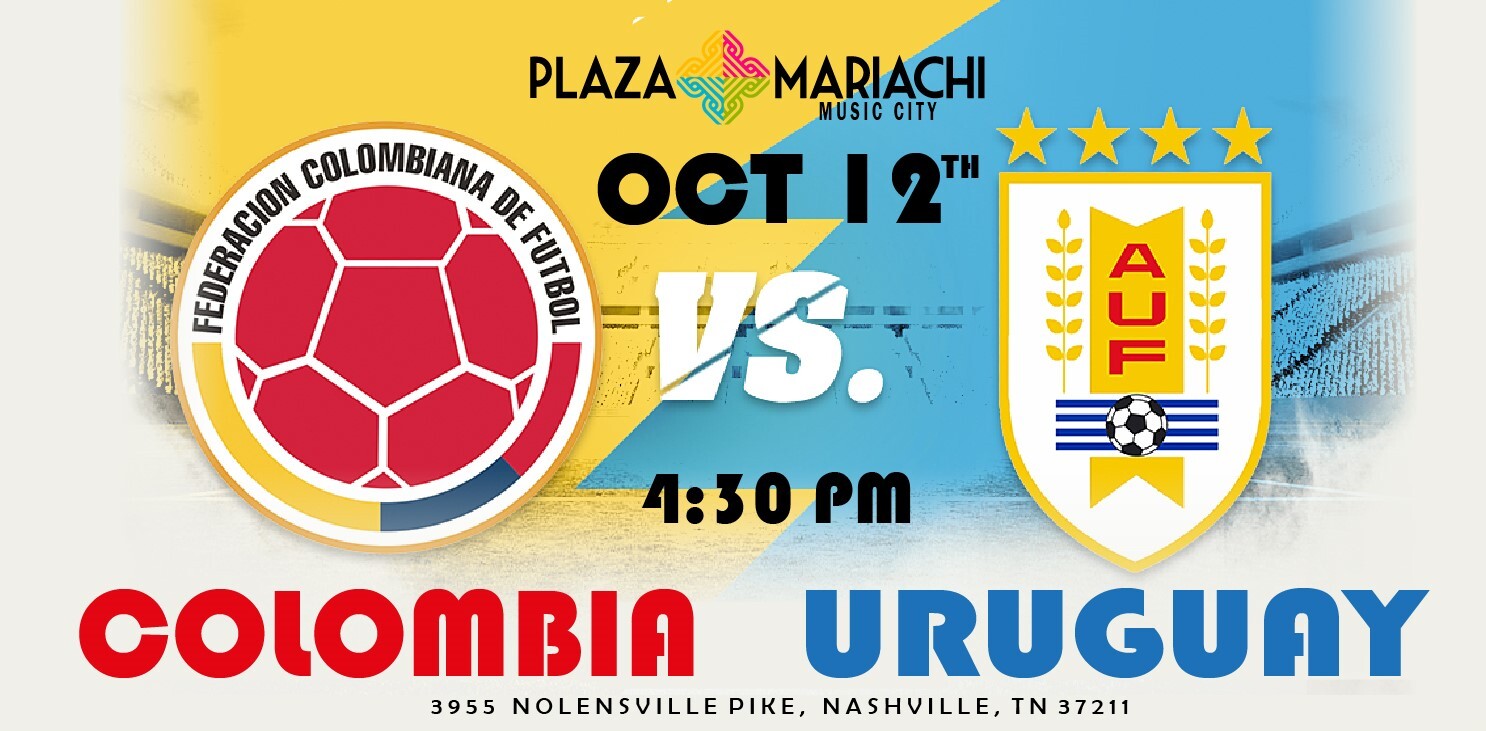 Colombia vs Uruguay
Thursday, October 12 @ 4:30 pm - 7:00 pm
Watch Colombia vs Uruguay on the projector screen in game alley at Plaza Mariachi on October 12!
Free
Plaza Mariachi · 3955 Nolensville Pike, Nashville, TN 37211
See Details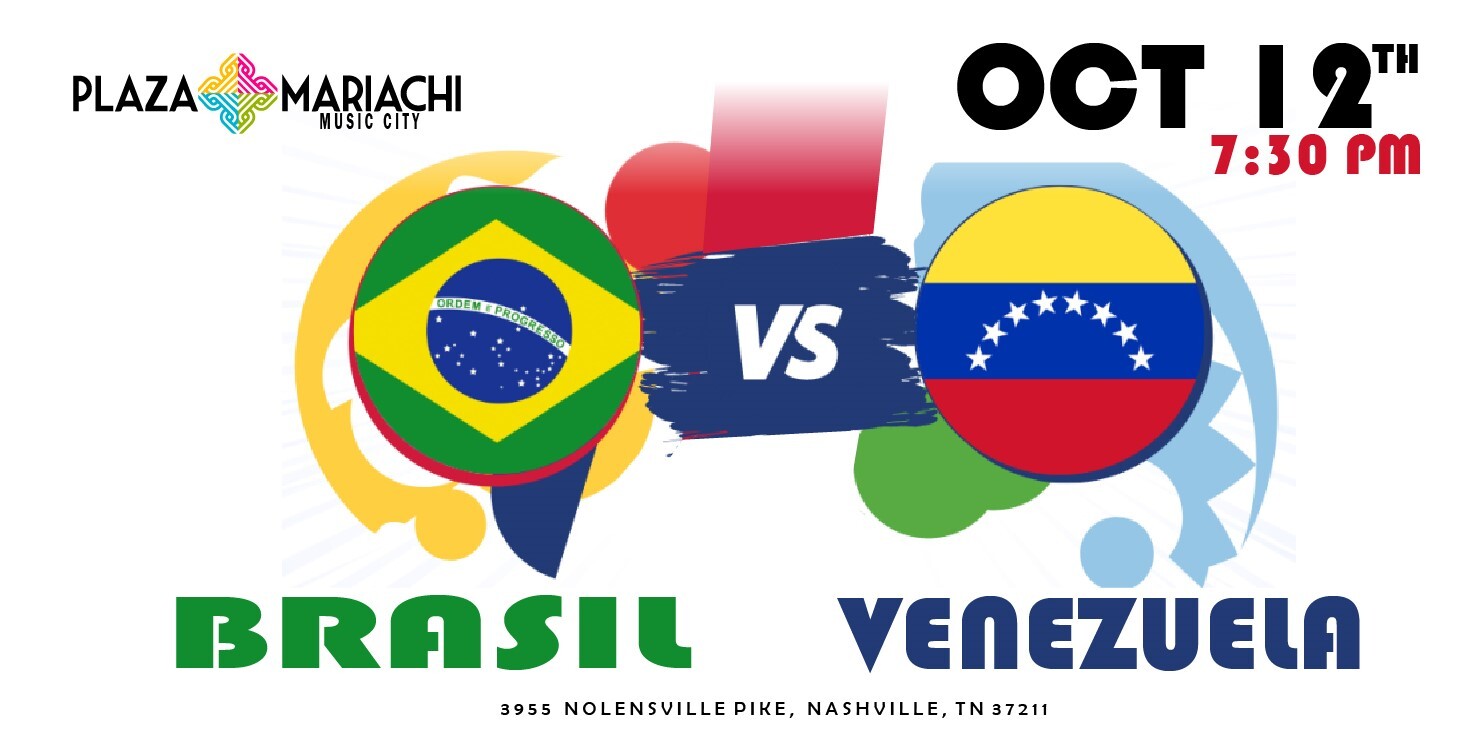 Brazil vs Venezuela
Thursday, October 12 @ 7:30 pm - 9:30 pm
Watch Brazil take on Venezuela on the projector screens in Game Alley on October 12!
Free *Cover charge is required if arriving after 8pm for non-paid events.
Plaza Mariachi · 3955 Nolensville Pike, Nashville, TN 37211
See Details
---