Plaza Mariachi - Day View
Events for Thursday, November 24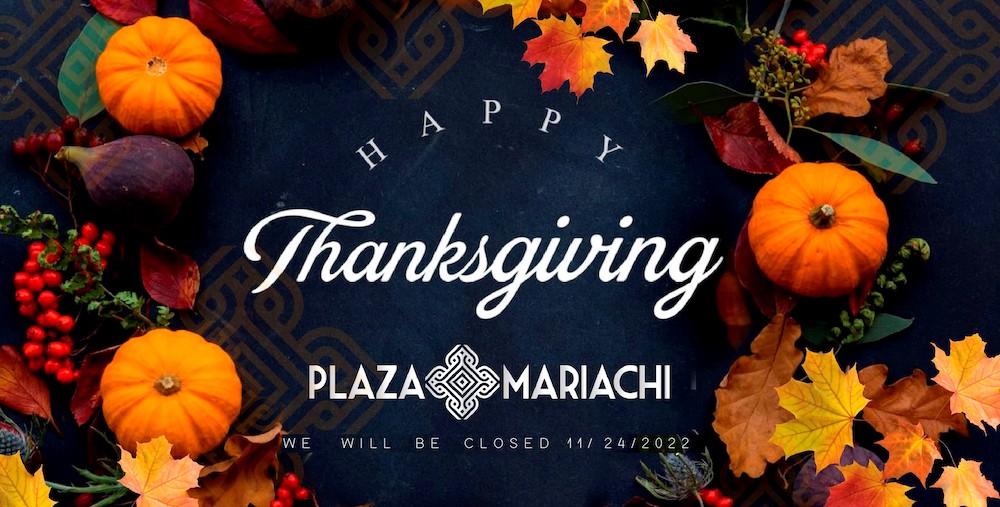 Happy Thanksgiving!
Thursday, November 24 @ 8:00 am - 10:00 pm
All of us at Plaza Mariachi would like to take this time to wish you and your family a very happy and blessed Thanksgiving. Plaza Mariachi will be closed on Thanksgiving Day and will reopen to our regular business hours...
Free *Cover charge is required if arriving after 8pm for non-paid events.
Plaza Mariachi · 3955 Nolensville Pike, Nashville, TN 37211
See Details
---