Tumbaye
February 5, 2021 @ 8:30 pm - 10:30 pm
Friday, February 5 @ 8:30 pm - 10:30 pm
TUMBAYÉ is a versatile band! We play LATIN MUSIC from TOP 40 to Old Latin Music that everyone loves to dance! We make your events and parties unforgettable and fun for everyone. You will love to dance at the beat of túmbaye don't matter what nationality you are we make you feel the music!!
Tatiana Liary is our Female Vocal she was born in Puerto Rico, she began to sing at the early age of 11 years. Tati loves dance, acting and also she is a multifaceted artist! She had the opportunity t of participating in several films and TV shows.
Esteban Nuñez is or Male Vocal, he was born in Puerto Rico he studied Music in Inter American University of Puerto Rico beginning this way in the tropical music from very early, he was part of important bands. He loves God and music.
Jesus Agreda is our Drummer, he was born in Venezuela. He began his musical studies a the age of 10 and now is one of the best Latin and percussionist drummer!
Manuel Ramirez is our percussionist, He was born in Venezuela. From a young age showing his percussionist abilities. He had the opportunity to play in Street Party Latin Grammy and now is part of tumbayé!
---
Details
Cost:
Free
*Cover charge is required if arriving after 9pm for non-paid events.
Event Categories:
Venue
Plaza Mariachi Music City
---
Related Events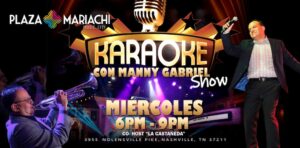 Wednesday, February 1 @ 6pm - 10pm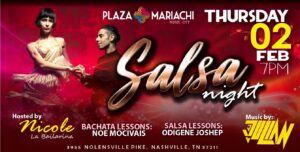 Thursday, February 2 @ 7pm - 12am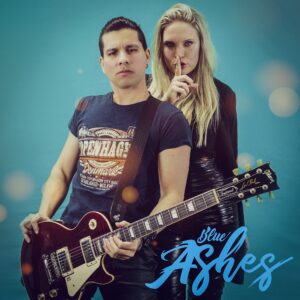 Friday, February 3 @ 12pm - 1:30pm
---