Steel Drums
Saturday, February 25 @ 12:00 pm - 1:00 pm
Saturday, February 25 @ 12:00 pm - 1:00 pm
Get ready to experience the infectious rhythm and soulful melodies of the Caribbean with a one-hour performance of steel drums. The steel drum, also known as the pan, is a unique musical instrument that originated in Trinidad and Tobago and has become an iconic symbol of the Caribbean.
During this performance, you will be transported to the sandy beaches and colorful streets of the Caribbean as the talented musician take you on a musical journey through the vibrant sounds of calypso, reggae, soca, and more. With their expert musicianship and high-energy performance, the steel drum band will have you tapping your feet and moving to the beat in no time.
This one-hour performance will be a celebration of the rich musical heritage and cultural diversity of the Caribbean. Whether you're a fan of world music or simply looking for a fun and engaging performance, the steel drum band will leave you feeling energized and uplifted.
Don't miss your chance to experience the magic of the steel drums. Join us for this unforgettable one-hour performance and discover why this instrument has captured the hearts and imaginations of music lovers around the world.
---
Details
Date:
Saturday, February 25
Event Categories:
Venue
Plaza Mariachi Music City
---
Related Events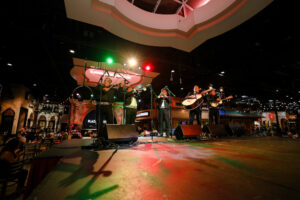 Sunday, December 3 @ 3:30 pm - 5:30pm
Sunday, December 3 @ 5:30 pm - 7pm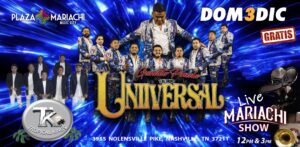 Sunday, December 3 @ 8pm - 10pm
---