Solo Mariachi Show With Manny Gabriel
Friday, March 17 @ 6:00 pm - 7:00 pm
Friday, March 17 @ 6:00 pm - 7:00 pm
Join us for an unforgettable one-hour solo mariachi show featuring the talented performer, Manny Gabriel. Manny Gabriel is known for his soulful voice and expert musicianship.
During this performance, Manny will take you on a journey through the rich history and culture of mariachi music, showcasing a variety of traditional songs as well as modern interpretations. With his powerful vocals and skillful guitar playing, Manny will transport you to the heart of Mexico and leave you feeling inspired and uplifted.
This one-hour solo show will be an intimate and personal experience, allowing you to connect with the music and the performer in a unique way. Whether you are a longtime fan of mariachi music or new to the genre, Manny's performance is sure to leave a lasting impression.
Don't miss your chance to see Manny Gabriel in action. Join us for this unforgettable one-hour solo mariachi show and experience the magic of this beloved musical tradition.
---
Details
Event Categories:
Venue
Plaza Mariachi Music City
---
Related Events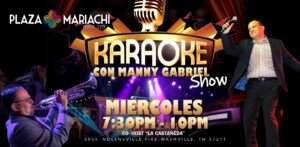 Wednesday, March 29 @ 7:30 pm - 10pm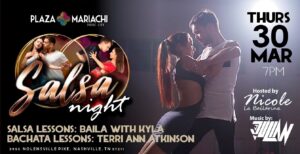 Thursday, March 30 @ 7pm - 12am
Friday, March 31 @ 12:30 pm - 1:30pm
---