Ruben Dario
Friday, November 24 @ 6:00 pm - 7:00 pm
Friday, November 24 @ 6:00 pm - 7:00 pm
Renowned Colombian guitarist, composer, and singer, Rubén Darío stands out for his groundbreaking guitar compositions, soulful melodies, and profound baritone/bass vocal style. An emblem of musical avant-garde, his versatility spans solo performances to collaborations across genres, including classical guitar, chamber music, Latin American rhythms, experimental, avant-garde, flamenco, traditional rumba, ballads, pop, and rock.
Known for his stirring performances, Rubén's music weaves spiritual, creative, and experimental styles, captivating audiences of all demographics. Rubén's musical journey began at the tender age of 11, studying guitar under the revered Pedro Ángel in San Cristóbal, Venezuela, among others in Colombia. He earned his Master of Musical Arts with honors from the prestigious ASAB Faculty of Arts at the Francisco José de Caldas District University in Bogotá, Colombia.
From 2003 to 2013, Rubén served as a co-founder and member of the renowned Colombian chamber group, Atemporánea guitar quartet. They frequently performed his original compositions, which continue to form part of their repertoire in various auditoriums. Rubén's works are also included in two of this quartet's music productions.
Rubén has shared his musical prowess across various festivals and venues in countries like Argentina, Peru, Venezuela, Colombia, the Dominican Republic, Mexico, and the United States. His compositions have found international acclaim, with performances in countries like Italy, France, and Germany.
In 2019, he was invited to play guitar for "Disney in Concert: Coco", alongside the Nashville Symphony Orchestra, conducted by the young maestro Enrico López-Yáñez. His solo production, Hoy (2018), is a compelling encapsulation of the present, simplistic and comprehensible in any language. Created in the US, it encapsulates the essence of multiple countries and cultures.
Rubén's discography includes his experimental debut solo CD, Artificios (2006), followed by a compilation of early 20th-century popular South American songs, "The Songs of Papa Lolo" (2010), and two Latin American and European ballad collections, Evocaciones I and II (2012). Additionally, he has contributed to five compilations and two productions with the Atemporánea guitar quartet.
In 2020, as a member and co-founder of the fusion group, The Rumba Madre, Rubén released Prisiones Y Fugas, contributing as a musician, composer, and co-producer.
Rubén Darío's music goes beyond simple entertainment. His timeless Latin American classics evoke intense emotions of romance, nostalgia, and humor. In contrast, his contemporary songs prompt listeners to reflect upon love and life. With his guitar, voice, and raw emotions, Rubén takes his audience on a transformative journey of self-discovery, introducing novel concepts and challenging traditional beliefs.
---
Details
Date:
Friday, November 24
Event Categories:
Venue
Plaza Mariachi Music City
---
Related Events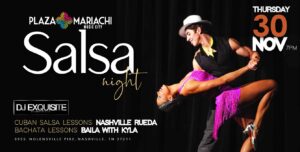 Thursday, November 30 @ 7pm - 12am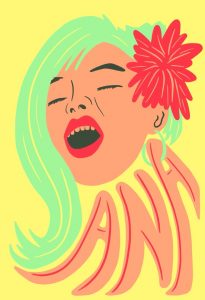 Friday, December 1 @ 12:30 pm - 1:30pm
Friday, December 1 @ 5:30 pm - 6:30pm
---