Mariana Moves
Saturday, June 17 @ 7:30 pm - 7:40 pm
Saturday, June 17 @ 7:30 pm - 7:40 pm
Known by her stage name, Mariana Moves, she was born in Chile and holds a rich Peruvian heritage. Mariana embarked on her dancing journey at the tender age of seven. Her early years were spent perfecting her craft in jazz, ballet, and tap as a studio dancer. Her talent later led her to become a kick line dancer known as a "Perkette" at MGCCC.
The year 2018 marked a significant transition in Mariana's dance style, as she ventured into urban dances, including the energetic "House" and expressive "Waacking". She soon found herself in the spotlight, featuring in music videos and performing as a background dancer for various rap artists.
Occasionally, Mariana can be found putting on a show at private events held within the renowned Hard Rock or Beau Rivage casinos in Biloxi, Mississippi.
In 2022, she expanded her dance repertoire even further by immersing herself in Salsa and Bachata. Mariana joined the performance team known as Bayou Movimiento, based in New Orleans, Louisiana, adding another vibrant feather to her already colorful dancing cap.
---
Venue
Plaza Mariachi Music City
---
Related Events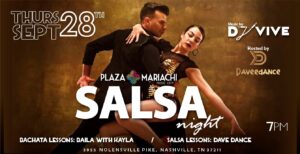 Thursday, September 28 @ 7pm - 12am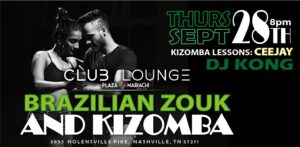 Thursday, September 28 @ 8pm - 12am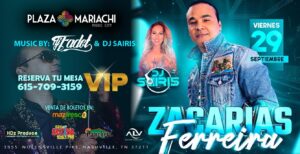 Friday, September 29 @ 9pm - 1am
---