Mariachi Sol Azteca
Friday, March 24 @ 7:00 pm - 8:30 pm
Friday, March 24 @ 7:00 pm - 8:30 pm
Join us for a spectacular evening filled with the vibrant sounds of traditional Mexican music as we proudly present the talented Mariachi Sol Azteca in concert! This talented group of musicians is renowned for their passion, energy, and skill in bringing the rich heritage of Mexican mariachi music to life.
Mariachi Sol Azteca, a highly acclaimed mariachi ensemble, will take the stage to deliver a captivating performance that promises to transport you to the heart of Mexico. With their colorful costumes, dynamic stage presence, and exceptional musicianship, they'll perform a diverse repertoire of classic mariachi tunes and contemporary favorites, creating an unforgettable atmosphere that will leave you humming and dancing along.
Don't miss this unique opportunity to experience the magic and charm of mariachi music up close and personal! This lively, free event is perfect for music lovers of all ages, from young children to seasoned mariachi enthusiasts. Come immerse yourself in the vibrant culture of Mexico, and let the mesmerizing melodies of Mariachi Sol Azteca carry you away on a musical journey you won't soon forget.
---
Details
Event Categories:
Venue
Plaza Mariachi Music City
---
Related Events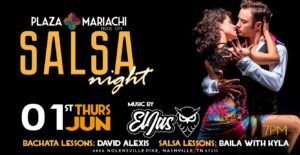 Thursday, June 1 @ 7pm - 12am
Friday, June 2 @ 12pm - 1pm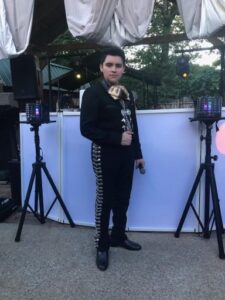 Friday, June 2 @ 6pm - 7pm
---