Mariachi Olimpico
Sunday, December 10 @ 12:00 pm - 2:45 pm
Sunday, December 10 @ 12:00 pm - 2:45 pm
Join us for a spectacular musical extravaganza every Sunday, as the talented Mariachi Olimpico takes center stage from noon to 2:45 pm! This free, family-friendly event welcomes people of all ages to gather and enjoy the vibrant, traditional sounds of mariachi music in a lively and festive atmosphere.
Mariachi Olimpico, known for its exceptional musical prowess and captivating stage presence, will transport you to the heart of Mexico through its soulful renditions of timeless classics and contemporary hits. Experience the rich cultural heritage of mariachi as the band's skilled musicians, adorned in their dazzling trajes de charro, enchant you with their powerful vocals, spirited melodies, and rhythmic harmonies.
Don't miss this unique opportunity to create unforgettable memories with your loved ones, as you sway to the rhythm of the guitar, trumpet, and violin, and immerse yourself in the passionate world of mariachi music. Mark your calendars, gather your friends and family, and join us every Sunday for an unforgettable afternoon with Mariachi Olimpico!
---
Details
Date:
Sunday, December 10
Event Categories:
Venue
Plaza Mariachi Music City
---
Related Events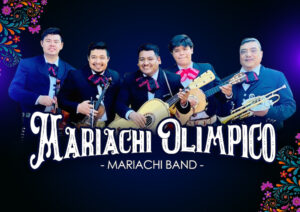 Saturday, December 9 @ 2pm - 4pm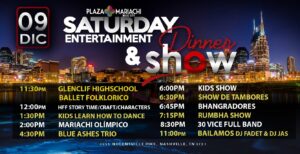 Saturday, December 9 @ 5:30 pm - 10pm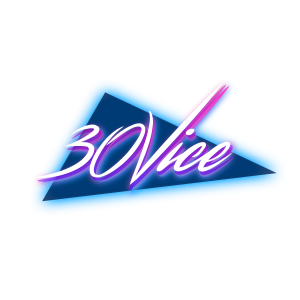 Saturday, December 9 @ 8:30 pm - 10pm
---