Indian Bazaar
Saturday, November 18 @ 3:00 pm - 9:00 pm
Saturday, November 18 @ 3:00 pm - 9:00 pm
Get ready to embark on a vibrant and magical journey as we celebrate the Festival of Lights – Diwali! Join us for a spectacular Indian Bazaar that promises to be an unforgettable cultural experience. Here's what you can expect:
Diwali Lights: Immerse yourself in the radiant glow of lights that light up our bazaar, symbolizing the triumph of light over darkness.
Bollywood DJ Live Music and Dance: Be captivated by the soul-stirring beats of traditional Indian music and the graceful movements of our talented dancers, as they bring the spirit of India to life.
Delicious Indian Cuisine: Savor the rich and diverse flavors of India with a mouthwatering array of street food, snacks, and sweets. From savory samosas to decadent jalebis, we've got your taste buds covered!
Arts & Crafts: Explore a world of colorful art and craftsmanship, with intricate henna designs, traditional clothing, jewelry, and more.
Fashion Show: Witness the elegance of Indian fashion as models showcase a diverse range of stunning outfits, from traditional sarees to contemporary designer wear.
Shopping Extravaganza: Shop till you drop with a wide variety of stalls offering exquisite jewelry, home decor, and festive Diwali gifts.
---
Details
Date:
Saturday, November 18
Event Categories:
Venue
Plaza Mariachi Music City
---
Related Events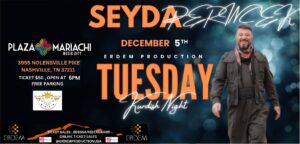 Tuesday, December 5 @ 6pm - 12am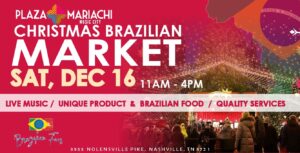 Saturday, December 16 @ 11am - 4pm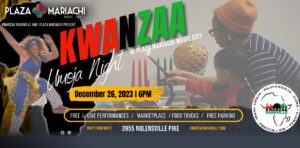 Tuesday, December 26 @ 6pm - 9pm
---