Sounds of Cuba
January 23, 2021 @ 9:30 pm - 11:00 pm
Saturday, January 23 @ 9:30 pm - 11:00 pm
Sounds of Cuba is a musical duet created by Cuban pianist Melvin Macias and accompanied by Venezuelan percussionist Manuel "Manota" Ramirez. This duo offers the audience a flavorful combination of rhythms from the island of Cuba, rhythms that include Salsa, Cha-Cha-Cha, Son Montuno, Danzon, Rumba, Afro Cuban Music and beautiful Cuban boleros. They have also included music from other Caribbean islands in their repertoire such as Puerto Rico and the Dominican Republic. Sounds of Cuba will take you on a musical journey through the music of Beny More, Celia Cruz, Buena Vista Social Club, and others.
---
Details
Date:
Saturday, January 23
Cost:
Free
*Cover charge is required if arriving after 9pm for non-paid events.
Event Categories:
Venue
Plaza Mariachi Music City
---
Related Events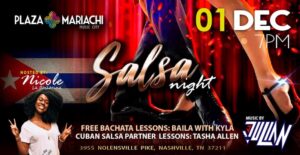 Thursday, December 1 @ 7pm - 12am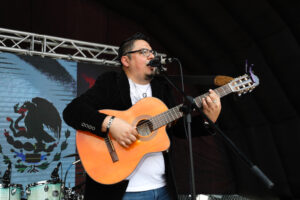 Friday, December 2 @ 5:30 pm - 6:30pm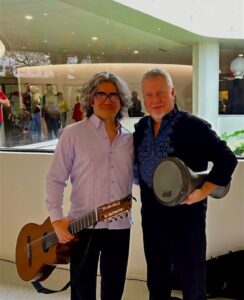 Friday, December 2 @ 7pm - 8:30pm
---