Impala Norte
Friday, August 4 @ 8:30 pm - 10:00 pm
Friday, August 4 @ 8:30 pm - 10:00 pm
Get ready for an unforgettable Friday evening as Impala Norte brings the authentic sounds of Norteño music to life from 8:30 pm to 10 pm! This free, all-ages event invites you to experience the rich musical traditions of Regional Mexican culture, as Impala Norte delivers a powerful and exhilarating performance.
Impala Norte, a highly acclaimed local Regional Mexican band, captivates audiences with their exceptional musicianship, dynamic stage presence, and heartfelt renditions of both traditional and modern Norteño tunes. Immerse yourself in the energetic beats of the accordion and bajo sexto, and let the band's distinctive fusion of rhythms and melodies transport you to the vibrant heart of northern Mexico.
Perfect for families and friends seeking an entertaining and culturally enriching evening, this spirited event offers an opportunity to connect and create lasting memories. Dance the night away, tap your feet to the infectious rhythms, and celebrate the rich heritage of Norteño music with the incomparable Impala Norte!
Don't miss out on this memorable musical experience. Gather your loved ones and join us for a Sunday Noche Norteña that will leave you inspired and uplifted!
---
Details
Cost:
$Free
*Cover charge is required after 9pm arrival.. Subject to change during special events.
Event Categories:
Venue
Plaza Mariachi Music City
---
Related Events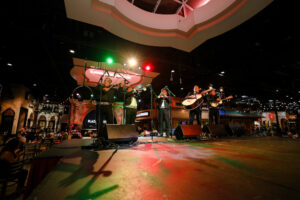 Sunday, December 3 @ 3:30 pm - 5:30pm
Sunday, December 3 @ 5:30 pm - 7pm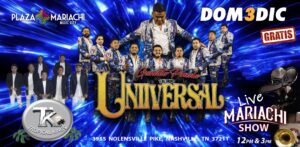 Sunday, December 3 @ 8pm - 10pm
---