Ernesto Lago Violin Music
December 5, 2020 @ 12:30 pm - 1:30 pm
Saturday, December 5 @ 12:30 pm - 1:30 pm
Ernesto Lago is a versatile performer with a remarkable ear for creating eclectic music that blends Latin rhythms with the fresh sounds of electronic music. He's currently mixing electric violin with tropical chillout music. He has found inspiration in new trends like house and EDM (Electronic Dance Music), and the styles of artists like David Guetta, Armin Van Buuren and Tiësto.
Ernesto Lago grew up under the influence of Yanni, Jean Michelle Jarre, Vangelis among other masterful talents. For years He pursued a career in violin and composition.
He is honored and humbled to have worked with so many wonderful and talented individuals along the way. He genuinely loves what He does.
He continues to push himself to improve and grow each day and looks forward to each new project.
He's a native of Havana, Cuba. He first picked up the bow at the tender age of seven under the tutelage of violinists Alfredo Muñoz and María Verdecia. He attended the Amadeo Roldán Conservatory, graduating in 2007. He recently relocated to Nashville, Tennessee, to expand horizons as a professional violinist, performing chill-out and lounge in the Music City.
---
Details
Date:
Saturday, December 5
Event Category:
Venue
Plaza Mariachi Music City
---
Related Events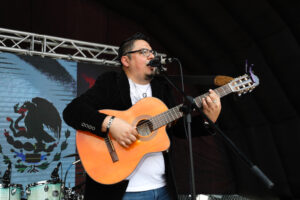 Friday, December 2 @ 5:30 pm - 6:30pm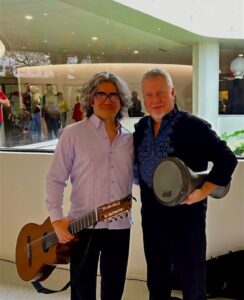 Friday, December 2 @ 7pm - 8:30pm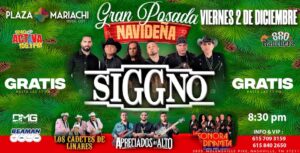 Friday, December 2 @ 9pm - 2am
---